---
 BrooksDay@Nite: Praise & Jubilation
 PRESENTERS' BIO & ARTISTS STATEMENT 
---
Meet our Four Master of Ceremonies
---
Nora Brooks Blakely, BrooksDay Co-Chair,

Nora Brooks Blakely was the Producing Artistic Director and primary playwright for Chocolate Chips Theatre Company in Chicago for 29 years. Her readings and lectures have been conducted in several states. Ms. Blakely taught for eight years in the Chicago Public Schools and spent over twenty years teaching drama and writing workshops for students and teachers. Nora has also served on boards and committees for several youth and arts organizations. She is the daughter of two writers, Henry Blakely and Gwendolyn Brooks, and founded Brooks Permissions, a company which manages her mother's body of work and promotes its continued relevance in the 21st century. She is happy to share SEASONS: A Gwendolyn Brooks Experience, which came out this year.
---
Kevin Coval  is a poet and community builder. As the Artistic Director of Young Chicago Authors, founder of Louder Than A Bomb: The Chicago Youth Poetry Festival, and professor at the University of IllinoisChicago—where he teaches hip-hop aesthetics—he's mentored thousands of young writers, artists, and musicians.
He is the author and editor of 10 books, including The BreakBeat Poets: New American Poetry in the Age of Hip-Hop and Schtick, and co-author of the play, This is Modern Art. His work has appeared in Poetry Magazine, The Drunken Boat, Chicago Tribune, CNN, Fake Shore Drive, Huffington Post, and four seasons of HBO's Def Poetry Jam. Coval's collection, A People's History of Chicago, dropped in April 2017 on Haymarket Books.
---
Sandra Jackson-Opoku is the author of two novels. The American Library Association Black Caucus award-winning The River Where Blood is Born was listed in Best Novels of the Nineties: A Readers Guide. Hot Johnny (and the Women Whom Loved Him) was an Essence Magazine Hardcover Fiction Bestseller in 2001. Her fiction, poetry, essays, reviews, and travel articles appear in the Los Angeles Times, Ms. Magazine, The Literary Traveller, Transitions Abroad, Rolling Out, Soul of America, and many other outlets. With poet Quraysh Ali Lansana she coedited the anthology, Revise the Psalm: Work Celebrating the Writing of Gwendolyn Brooks.
Sandra Jackson-Opoku's work has earned such awards as the National Endowment for the Arts Fiction Fellowship in 1983, a 1986 CCLM/General Electric Fiction Award for Younger Writers, a Ragdale Foundation US/Africa Fellowship in 1994, a William Randolph Hearst Research Visiting Fellowship at the American Antiquarian Society in 2008, and several awards from the Illinois Arts Council: Completion Grant in 1982, Finalist Awards in 1990 and 2000, and Special Assistance Grant in 2008. Her children's writing has earned the Society of Children's Book Writers and Illustrators Colen Award in New Children's Writing and a Maeve Marie Fellowship for Children's Writing at the Writer's Colony at Dairy Hollow, both in 2008.
Now retired from full time teaching, Ms. Jackson-Opoku has taught literature and writing courses at Columbia College Chicago, the University of Chicago, the University of Miami, and Chicago State University.
---
Runako Jahi is an actor, playwright, director, acting coach, poet, and graphic artist whose objective is to interpret the African American experience authentically, with all of its soulful complexities.
Actively involved in the theater from 1972 to date, beginning primarily as an actor, developed into a playwright, and later, an award-winning stage director.  As a teaching artist, he has inspired and trained many performers and arts practitioners. He coached singer/actor, Jennifer Hudson, for her audition for the film, "Dreamgirls," and has over thirty years experience developing youth and adult talent. Runako Jahi served as Artistic Director of eta Creative Arts Foundation from September 1990 to July 2014, developing the acting skills of novice actors as well as experienced ones.
---
2017 Presenters
---
Babu Atiba is the Assistant Artistic Director of Muntu Dance Theatre of Chicago. He has been with the Company since its inception, and is one of the founding members.  A master musician, Atiba has performed with numerous ensembles throughout the Country. In addition to his performances with Muntu, he has worked with Operation Push, Wole Soyinka, and Baba Chief Hawthorne Bey, just to name a few. In addition to his role as Assistant Artistic Director, Atiba serves as the Lead Teaching Artist for Muntu's drumming programs. Babu Atiba is recognized as Muntu's "Griot." The role of the griot is to preserve the history, culture, and traditions of a people.
---
The Aurora Performance Group is the performing arm of Brooks Permissions, illuminating the life and work of Gwendolyn Brooks from different perspectives. Today's performance is a sneak peek from We Have A Right To Sing: Words & Music celebrating the life and work of Gwendolyn Brooks (Available Fall, 2016). For the first time, traditional and popular music is woven into the production adding to the contexts of culture and time.
---
Zahra Baker has worked as a drama and vocal music Teaching Artist in several Chicago Public Schools for the past 25 years. She began her teaching career working as an early childhood music instructor in the Wiggleworms' program at Old Town School of Folk Music in 1987 where she also developed and implemented a Chicago Public School music residency highlighting African American Acapella vocal traditions. She has specialized in arts integration and finds sharing music to be invigorating and inspiring. Other residencies include Chicago Lights, Ravinia Music Festival, The Chicago Park District, Albany Park Theater Project, About Face Theater, Steppenwolf Theatre, Highwire City Learning Centre in London, England and eta Creative Arts Foundation.
Zahra is also an accomplished performer recognized for her work as a folk and jazz vocalist, dramatic actor and an engaging storyteller. Her performance history includes "In the Spirit," (Storytelling duo of African American stories and songs); Freedom Song Leaders (Co-founder), David Boykin's Outet (Jazz Vocal Improvisation), Othello at Shakespeare Repertory Theater (Vocalist/Actor), Classic Black (Jazz and Storytelling Ensemble), Sitarsys (Creative Music featuring Shanta Nurullah on sitar). She has performed at venues such as The Old Town School of Folk Music Field Trip Series, The Chicago Jaz Festival, The National Association of Black Storytellers Conference and Festival, The Guild Complex, The Chicago Cultural Center, Jonesborough National Storytelling Festival, Rhode Island Black Storytelling Festival, Reva and David Logan Center for the Arts, and countless Schools, Museums and Festivals.
---
Tara Betts is the author of Break the Habit (Trio House Press, 2016) and Arc & Hue (Willow Books, 2009). Her work has appeared in POETRY, American Poetry Review, Essence, NYLON, ESPNW and numerous anthologies. Tara
is also one of the co-editors of The Beiging of America: Personal Narratives About Being Mixed Race in the 21st Century (2Leaf Press, 2017). Tara holds a Ph.D. in English from Binghamton University and a MFA in Creative Writing from New England College. She teaches at University of Illinois-Chicago. Tara is also the winner of the 1999 Gwendolyn Brooks Open Mic Award. She represented Chicago twice at the National Poetry Slam as part of the first two Mental Graffiti slam teams, and has appeared on radio and television, including HBO's Def Poetry Jam.
---
Nicole Bond is the 2016 Gwendolyn Brooks Open Mic Awards winner, a freelance writer, performance poet and stage and screen editor for the South Side Weekly. Nicole has written and performed as a house ensemble member for Chicago Slam Works first season productions of One Day When We Are All Robots and Redlined. Her collection of poetry and essay titled Prose the Gap is seeking a publisher.
---
Maggie Brown​ is an accomplished singer, songwriter, actress, producer and educator. She is said to be "one of the most fiercely committed artists in Chicago" (H. Reich, Chicago Tribune). Maggie Brown embodies a powerful and passionate performance whether she is presenting with her own trio or with Orbert Davis' full 60 piece Chicago Jazz Philharmonic Orchestra. She has recorded with Abbey Lincoln, Jonathan Butler, Ramsey Lewis, Stevie Wonder and her legendary father Oscar Brown, Jr. In 1995 Maggie launched her own independent label MagPie Records releasing her first solo project FROM MY WINDOW. The CD was nominated for a Chicago Music Award for Best Jazz CD. Before his passing, Maggie produced a live concert recording with her father called WE'RE LIVE. The CD was re-released internationally on ESP Disk and is available on iTunes.
In her hometown Chicago, Maggie Brown is called on to bring authenticity and integrity to whatever the job calls for. Though her upbringing is rooted in jazz, Maggie is comfortable singing various genres including blues, gospel, pop and even rapping with impressive conviction and flow. It is hard to put Miss Brown in a single category or genre. It is however, easy to see that this seasoned artist is a true entertainer, not just another singer.
---
Cheryl Lynn Bruce a Chicago native, Ms. Bruce  is a veteran stage, film, and radio actor, a director and educator. She is also a writer and thrilled to join in honoring the artistry of Gwendolyn Brooks. She and her husband, the painter Kerry James Marshall, proudly make their home in the storied Bronzeville community of which Ms. Brooks wrote so powerfully.
---
Charles Donalson is is a High School poet with a
diverse background in writing. He's written for his school spoken word program for three years and has competed in Chicago's youth poetry festival Louder Than A bomb for the last 3 years. Charles is headed to Wiley College this fall to become apart of their historic Debate and Forensics team.
---
Marcus Dunleavy has performed professionally as a solo and ensemble guitarist for the past 20 years. He has been a featured artist the Chicago Latino Music Festival and at many venues throughout Chicago including The Chicago Cultural Center, Old Town School of Folk Music, the Auditorium Theater, the Skokie Center for the Performing Arts, the and SGI's Ikeda Auditorium. He has also performed abroad in Spain and, in the summer of 2012, in Japan. As a session player, Dunleavy's guitar is featured on the debut album of 2010's American Idol winner Lee Dewyze.
---
Natasha Estevez  is a 20 year-old currently living in Chicago attending the School of the Art Institute of Chicago for Creative Writing. "Up and out my streets of Harlem. Growing up like many around me with ambition and a movement up in my mind. To be better then what I've seen and to break the cycle of my streets. The mic is my home at times where I get to spark something in someone's mind. With the stories I tell I hope those who listen leave with a new-found hope in their
hearts."
---
Haiku Fest is the brainchild of Regina Harris Baiocchi and was inspired by one of her mentors, the late Gwendolyn Brooks, Illinois Poet Laureate. Haiku Fest was founded by Regina in Chicago, IL. Haiku Fest presents poetry readings, workshops, competitions and awards programs Haiku Fest Awards Programs are juried, annual events for 8 to 14 year old poets. Each poet receives a Certificate of Achievement. Other commendations include cash awards, prizes and honorable mentions.
Regina Harris Baiocchi is a composer and author of Blues Haiku, Urban Haiku, and Indigo Sound. Her music has been performed by internationally-acclaimed artists including Chicago and Detroit Symphony orchestras, and the US Army Band. One of Regina's audio CDs, Kidstuff, includes original music she wrote for children. Regina began writing haiku at age 7.
---
Reginald "Reg" Gibbons, one of the co-founders of The Guild Complex, is the author of ten books of poems and two chapbooks, a novel, a number of edited books, other books, and many essays about poetry. He has also published translations of Spanish and Mexican poetry, and of ancient Greek tragedy. In the 80s and 90s, he was the editor of TriQuarterly magazine, and he has long been a member of the faculty at Northwestern University and in the MFA Program for Writers at Warren Wilson College.
Among the many great Guild Complex moments he remembers with special pleasure and pride are the reading by Gwendolyn Brooks, the reading/performance of writer John Edgar Wideman and harmonica player Sugar Blue, the 10th-anniversary gala at the then Chicago History Museum, and readings by Grace Paley, Eduardo Galeano, the reading by Angela Jackson and Carolyn Rodgers, and an evening when, as part of the program, several adult students from a literacy program read their first compositions in English, on how they came to America. Well… and also the TriQuarterly/Guild readings with piano performance by Bethany Pickens in the 1990s, the great benefit with Alex Kotlowitz and Steve James in 2010, the two International Writers Exchanges, and many more memorable events. (reginaldgibbons.northwestern.edu)
---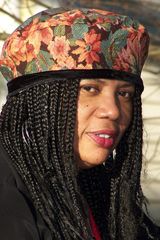 Jan Spivey Gilchrist is the award-winning illustrator-author of seventy-four children's books. Dr. Gilchrist illustrated the highly acclaimed picture book, The Great Migration: Journey to the North, winner of the Coretta Scott King Honor Award, a Junior Library Guild Best Book,
an NAACP Image Award nominee, a CCBC Best Book, and a Georgia State Children's Book Award nominee. She won the Coretta Scott King Award for her illustrations in Nathaniel Talking and a Coretta Scott King Honor for her illustrations in Night on Neighborhood Street, all written by Eloise Greenfield. She was inducted into the Society of Illustrators in 2001 and into the International Literary Hall of Fame for Writers of African Descent in 1999. She lives near Chicago, Illinois.
---
Melissa Green is sixth grade teacher at Dogwood Elementary. Melissa's teaching philosophy is crafted to help students develop as intellectual critical thinkers. Dogwood Elementary is a title I school nestled in the bounty of Reston, Virginia. The surrounding environment is full of diverse cultures which is identical to Melissa's classroom. In the past, she has taught students who are learning English for the first time. Just last year she succeeded in helping many of her students advance two grade levels in the area of reading. Her goal is to do the same this year by implementing activities like "Favorite Book Friday" where students get to analyze their books and favorite authors.
Melissa's room is highly interactive and is infused with small group work, collaborative grouping, and interactive field trips. Recently, she partnered with NASA to do a digital lesson on scientific research methods.
Outside of the classroom Melissa has obtained a Master's Degree in Elementary Education, and is currently pursuing an MFA degree in Creative Writing. In the community, Melissa has worked with the National Park Service as a Teacher Ranger Teacher. In this role Melissa has helped to develop innovative curriculum through the use of digital media. You may also see her doing research in the area of genealogy and biology.
---
Tracie D. Hall – Artist Statement: "Do the work. Do it with grace, humility, and intention; and with the full recognition that when we do it, as we were assigned to well before we arrived on this plane, that it becomes both light-work and indeed, light work."
---
Judith Heineman, a professional storyteller, actor, producer, workshop leader for over 25 years, and 2013 National Storytelling Network Oracle Award Winner for Service and Leadership in the North Central Region, toured Japan in Nov., 2014, where she told stories in English to over 2000 students. She is a Chicago Moth winner, (May, 2010), and Moth GrandSLAM participant. Judith performs nationally and internationally, bringing her engaging and interactive style of world tales and personal narrative to diverse communities of all ages. In 2012, she and musician partner Dan Marcotte were invited to the "After Grimm" conference at Kingston University in Sussex, England to perform an excerpt of their Grimm's Grimmest: the Darker Side of Fairy Tales show. She continued on to Dublin, where she was invited to be the "Exotic Teller" at the Yarnspinner's Club. Her "Grimm's Grimmest" CD: with musician Dan Marcotte, won a Parents' Choice Gold Award, a Storytelling World Honors and a NAPPA (National Parenting) Honors Award. That live show is among the most requested of the Illinois Humanities Council where she is a "Road" Scholar. Judith is an Illinois Arts Council Artstour Artist and Arts-in-Education Residency Artist. Judith received Chicago's SAGE award for  "Promoting better intercultural understanding through Storytelling," 2009.
---

Angela Jackson, poet, novelist and playwright is a winner of the Shelley Memorial Award from the Poetry Society of America. Her latest volume, It Seems Like a Mighty Long Time, was nominated for the Pulitzer Prize. Forthcoming in 2017 are the novel Roads, Where There Are No Roads, (Northwestern University Press), and, A SURPRISED QUEENHOOD IN THE NEW BLACK SUN: The Life & Legacy of Gwendolyn Brooks (Beacon Press), a new biography of Gwendolyn Brooks..
---
Kara Jackson's poetry explores the essence of invisibility, the authentic elements of language, and divine womanhood, along with its placement in the world. She was born in Oak Park, Illinois. As a young activist, she seeks to make women visible and end the violent
language spoken between men and women around the world. She has received the Scholastic Art and Writing Award for her short story Nursery Rhymes, which won a silver medal at a national level. Jackson is a member of the Spoken Word club at Oak Park River Forest High school. She represented the school in the Louder Than a Bomb festival in 2016 and 2017.
---
Tyehimba Jess is the 2017 Pulitzer Prize in Poetry winner for his work Olio (Wave Press). Jess also authored Leadbelly that won the 2004 National Poetry Series. The Library Journal and Black Issues Book Review both named it one of the "Best Poetry Books of 2005." Olio, published in 2016, has been called "Encyclopedic, ingenious, and abundant…" by Publisher's Weekly's starred review, and was selected as one of the five best poetry books of 2016. Library Journal calls Olio a "daring collection, which blend forthright, musically acute language with portraiture."
Jess, a Cave Canem and NYU Alumni, received a 2004 Literature Fellowship from the National Endowment for the Arts, and was a 2004-2005 Winter Fellow at the Provincetown Fine Arts Work Center. Jess is also a veteran of the 2000 and 2001 Green Mill Poetry Slam Team, and won a 2000 – 2001 Illinois Arts Council Fellowship in Poetry, the 2001 Chicago Sun-Times Poetry Award, and a 2006 Whiting Fellowship. He exhibited his poetry at the 2011 TedX Nashville Conference and won a 2016 Lannan Literary Award in Poetry. He was a finalist for the 2017 Kingsley-Tufts Poetry Award from Claremont Graduate University. Jess is Poetry and Fiction Editor of African American Review and Associate Professor of English at College of Staten Island.
---

Featured in the documentary Louder Than a Bomb, Peter Kahn is the co-founder of the London Teenage Poetry Slam, and as a Visiting Fellow at Goldsmiths University of London, the founder of the Spoken Word Education Training Programme. An English teacher at Oak Park/River Forest H.S., Peter runs the largest school based Spoken Word Club in the world. His work has been featured in the London Telegraph, Chicago Tribune, Education Week, NPR, PBS and Chicago Sun-Times. A guest lecturer at DePaul University, Northwestern University, Cambridge University (UK) and the University of Wisconsin-Madison, Peter holds an MA in English Education from The Ohio State University and recently earned his MFA in Creative Writing from Fairfield University.
---
Christian JaLon (pronounced: Juh-Lon), is a 19 year old Chicago Native.
She's been singing since the age of 7, but has been active in her craft since she was 13 years old, starting out posting YouTube covers of other artist's songs. When Christian was a junior in HS, she began attending open mic nights including Young Chicago Authors, Chance The Rapper's Open Mike, & more. Christian released her first project, "SELF EP" in the Summer of 2016. You can find Christian on SoundCloud, Twitter & Instagram.
---
Classically trained to the highest standards, The Joffrey Ballet expresses a unique, inclusive perspective on dance, proudly reflecting the diversity of America with its company, audiences, and repertoire which included major story ballets, reconstructions of masterpieces, and contemporary works. The Company's commitment to accessibility is met through an extensive touring schedule, an innovative and highly effective education program including the much-lauded Academy of Dance, Official School of The Joffrey Ballet, Community Engagement programs, and collaborations with myriad other visual and performing arts organizations. Founded by visionary teacher Robert Joffrey in 1956, guided by celebrated choreographer Gerald Arpino from 1988 until 2007, The Joffrey Ballet continues to thrive under internationally renowned Artistic Director Ashley Wheater and Executive Director Greg Cameron.
---
Britteney Black Rose Kapri is a teaching artist, writer, performance poet and playwright based out of Chicago. A former ensemble member and teaching artist for the Hip Hop Theater nonprofit Kuumba Lynx. Currently she is an alumna turned Teaching Artist Fellow at Young Chicago Authors. She is a staff member and writer for Black Nerd Problems. Her first chapbook titled "Winona and Winthrop" was published in June of 2014 through New School Poetics. She has also been published in Poetry Magazine, Vinyl, Day One, Seven Scribes and Kinfolks Quarterly. She is a 2015 Rona Jaffe Writers Award Recipient.
---

Quraysh Ali Lansana is author of eight poetry books, three textbooks, three children's books, editor of eight anthologies, and coauthor of a book of pedagogy. He is a faculty member of the Writing Program of the School of the Art Institute of Chicago. Recent books include The BreakBeat Poets: New American Poetry in the Age of Hip Hop and The Walmart Republic. His most recent (cut forthcoming) titles include A Gift from Greensboro, Revise the Psalm: Work Inspired by the Writings of Gwendolyn Brooks and The Whiskey of Our Discontent: Gwendolyn Brooks as Conscience and Change Agent. Lansana earned a MFA at NYU.
---

Toni Asante Lightfoot is a lecturer, poet, and specializes in developing curricula that teaches poetry across content areas. She is co-editor of Dream of a Word: A Tia Chucha Anthology, The It's Your Mug 10th Anniversary Commemorative Anthology, and The Sixth Wave: An anthology of Black writers from the late 70s to 2000. Lightfoot is proud to be part of The Golden Shovel Anthology honoring Gwendolyn Brooks. She was a facilitator of a golden shovel workshop at the Mass Poetry Festival this past May in Salem, MA. She is a Cave Canem fellow and is currently studying acupuncture and Chinese Medicine.
---
Lyric Holiday LLC creates compelling media and multimodal presentations hrough the combination of lyric language with visual and musical art. Co-Producer Quraysh Ali Lansana is a teacher, curriculum developer, writer of nine books of poetry, co-editor of three scholarly books about Gwendolyn Brooks and was Miss Brooks' last poet mentee.
Co-Producer Daniel Deters' background in music, auditory psychophysics and award-winning PBS film editing provides unique insight into weaving narrative with lyric.
Co-Producer Brian Boyer is an award-winning writer, newspaper reporter and editor, TV news and documentary producer with 3 Emmys, a Peabody and a Pulitzer nomination.
---
Haki R. Madhubuti is an award-winning poet, essayist, educator, founder and publisher of Third World Press. He is the author of over thirty books including YellowBlack: The First Twenty-One Years of a Poet's Life, Liberation Narratives: New and Collected Poems, and Honoring Genius, Gwendolyn Brooks: The Narrative of Craft, Art, Kindness and Justice. Madhubuti received the Barnes & Noble Writers for Writers Award presented by Poets & Writers Magazine, and was honored along with his wife at the 2014 DuSable Museum's Night of 100 Stars Celebration. He retired in 2011 after a distinguished teaching career that included Chicago State University, and DePaul University where he served as the Ida B. WellsBarnett University Professor. As a long-time community activist and institution builder, Madhubuti is a co-founder of the Institute of Positive Education, and the co-founder of four schools in Chicago.
---
Nate Marshall is from the South Side of Chicago. He is the author of Wild Hundreds and an editor of The BreakBeat Poets: New American Poetry in the Age of HipHop. Wild Hundreds has been honored with the Black Caucus of the American Library Association's award for Poetry Book of the Year and The Great Lakes College Association's New Writer Award. His last rap album, Grown came out in 2015 with his group Daily Lyrical Product. Nate is a member of The Dark Noise Collective. He completed his B.A. at Vanderbilt University and an M.F.A. at The University of Michigan's Helen Zell Writers' Program. Nate has received fellowships from Cave Canem, The Poetry Foundation, and The University of Michigan. He is the Director of National Programs for Louder Than A Bomb Youth Poetry Festival and has taught at The University of Michigan, Wabash College, and Northwestern University.
---
A.J. McClenon originally from Washington D.C., is a writer, performer and interdisciplinary visual artist based in Chicago. AJ's work sets personal narratives alongside empirical data, leveling hierarchies of truth using sound, video, and sculpture.
---
Gwendolyn Mitchell  is a poet, editor and literary consultant. She served as co-editor of two anthologies and is the author of three volumes of poetry including her forthcoming collection, Among the Missing. She has developed a number of collaborative projects including Calming the Wonderings, a keepsake book for new parents.
---
Shahari Moore is is the Historian Emeritus for the Cosby Screenwriting Program at the University of Southern California's School of Cinematic Arts, and served as chair of the Department of African American Studies at OliveHarvey College. In 2012 she wrote and Co-Directed
Swimmin' Lesson with Christine List, which screened in the Short Film Corner at the Cannes International Film Festival. She is the Writer and Co-Director of B Love. Currently she's an associate producer for Pushkin: Apostle of Freedom. She is the editor of Violets, an Essence Bestseller and It's Good Sunday. She is a board member of the Chicago Literary Hall of Fame. She was the inaugural coordinator of BrooksDay. As a Diverse Voices in Docs Fellow, she is directing her first documentary on the life and legacy of
Gwendolyn Brooks.
---
Shanta Nurullah plays piano, guitar, djembe, mbira, bass, and sitar. She performs with Evolution Ensemble and Great Black Music Ensemble. Shanta travels the country telling stories and playing cool instruments from India, Africa, and China. She presents storytelling programs at festivals, colleges, museums, schools, and libraries. Shanta is the recipient of an Illinois Arts Council Artist Fellowship Award and a Parents' Choice Silver Honor Award. She's excited to sing and play with you!
---
C. Russell Price is an Appalachian genderqueer punk performance poet who lives in Chicago. Their work has been featured in Assaracus, Court Green, MiPoesias, Nimrod International, voicemail poems, and elsewhere. They hold a BA from the University of Virginia and an MFA from Northwestern University (where Price currently teaches poetry writing). Price works with the literary journal The Offing (a channel of the LA Review of Books) and performs across Chicago. Their book Tonight, We Fuck the Trailer Park Out of Each Other was published in June by Sibling Rivalry Press to wide critical acclaim.
---
Michael Puican  has had his poetry published in journals such as: Poetry, Michigan Quarterly Review, New England Review, Another Chicago Magazine, Malahat Review and The Bloomsbury Review, among others. Mike was a member of the 1996 Chicago Slam Team. He regularly writes book reviews for Another Chicago Magazine and TriQuarterly.
Mike has been a board member since 2005, and for more than 15 years the Guild Complex has been instrumental to Mike's development as a poet. The first performance poetry event he ever attended was a Guild Complex event at the Hot House on Milwaukee Ave. It blew both his socks and the top off his head off. He left that event with a strong desire to explore writing poetry.
The first time he was a featured reader happened a couple of years later at the same Guild Complex series. Later, his chapbook, 30 Seconds, was chosen as the winner of the Tia Chucha Chapbook contest in 2004. Mike feels a real indebtedness to the Guild Complex and strives to work with the organization to help other emerging writers in similar ways.
---
Sketch N' Tyme is is an Art and Literacy Performance in which rapid drawings are created in real time to the reading and narration of fables and fairytales. Sketch N' yme has performed for many venues including: WVON 1690 AM's Kwanzaa Fest, Chicago State University, The Chicago Read-in's "Literacy Live," The Dusable Museum, The Black Woman's Expo, The Black Ensemble Theater, The 150 year Anniversary of Hyde Park High School and Community, and tons of Elementary Schools in and around the Chicago land area.
---
Mario Smith is a Chicago poet, educator, activist and radio chat show host. He's been performing in the Chicagoland area and the US for over twenty years and he currently hosts News From the Service Entrance on WLPN-LP – Lumpen Radio in Chicago and is a contributor to "The Download with Justin Kaufmann" on Chicago's WGN 720 AM. His poetry appears in the book, The Break Beat Poets published by Haymarket Press.
---
Patricia Smith is the author of eight books of poetry, including Incendiary Art; Shoulda Been Jimi Savannah, winner of the Lenore Marshall Prize from the Academy of American Poets; Blood Dazzler, a National Book Award finalist; and Gotta Go, Gotta Flow, a collaboration with award-winning Chicago photographer Michael Abramson. Her other books include the poetry volumes Teahouse of the Almighty, Close to Death, Big Towns Big Talk, Life According to Motown; the children's book Janna and the Kings and the history Africans in America, a companion book to the award-winning PBS series. Her work has appeared in Poetry, The Paris Review, The Baffler, The Washington Post, The New York Times, Tin House and in Best American Poetry and Best American Essays. Her contribution to the crime fiction anthology Staten Island Noir won the Robert L. Fish Award from the Mystery Writers of America for the best debut story of the year and was featured in the anthology Best American Mystery Stories.
She is a Guggenheim fellow, a National Endowment for the Arts grant recipient, a two-time winner of the Pushcart Prize, a former fellow at both Yaddo and the MacDowell Colony, and a four-time individual champion of the National Poetry Slam, the most successful poet in the competition's history. Patricia is a professor at the College of Staten Island and in the MFA program at Sierra Nevada College, as well as an instructor for VONA and the Vermont College of Fine Arts Post-Graduate Residency Program.
---
Cynthia A. Walls , a DePaul University alumnus is the Vice President of Brooks Permissions. She taught classes and workshops at numerous schools, colleges, commercial institutions and museums throughout Chicago. Cynthia held the position of Director of Operations for Chocolate Chips Theatre Company for all of its twenty-nine years. She has directed theatrical productions for over 30 years. Currently Ms.Walls directs theatrical productions for the Aurora Performance Group and the Chicago Church of Christ. Before her position with Brooks Permissions, Ms. Walls managed The David Company, a publishing company owned by Gwendolyn Brooks. She is currently working on her forthcoming novel, Callie Rose.
---
Val Gray Ward is an internationally-known actress, producer and theater personality who has made major contributions to the cultural life of Chicago and America through her work as dramatist, founder and artistic director of the Kuumba Theatre. Founded in 1968, Kuumba's plays were received enthusiastically here in Chicago and on tour. Val Gray Ward continues to share her talents in her one-woman show, I Am A Black Woman, which has toured across the country.
---
Lisa Wagner, BrooksDay Co-Chair is the Executive Director for the Guild Literary Complex, celebrating literary arts as a means to disrupt centralized narratives through the performance of language. With a background in nonprofit administration and publishing, Lisa has worked as the Managing Editor for Hotel Amerika, as the Acquisitions Manager and Development Editor for KWS Publishers, was a Partner at Intrinsic Books, a Writing and Rhetoric Instructor at Columbia College Chicago, and as Research Assistant to Chickasaw Hall of Fame author Linda Hogan. Lisa has also served as the Executive Director of Chicago's Uptown Chamber of Commerce. Currently she is completing her MFA in Creative NonFiction Writing at Columbia College Chicago, and holds an MA in Critical Theory, Literature, and Women's and Gender Studies from DePaul University.
---
Krystal Grover-Webb is an artist and visual arts educator. She is an art teacher and arts liaison at Daniel S. Wentworth Elementary School. Krystal G. Webb holds a Bachelor of Fine Arts and a Master of Public Administration from Drake University, along with a Master of Science in Education from Chicago State University. She encourages her students to use the arts as a way of analyzing the world around them, so that they can create new realities.
---
Eva Miller works for The Rare Book & Manuscript Library at the University of Illinois, Urbana-Champaign. For the 2017 Gwendolyn Brooks celebrations, she serves as an event coordinator and ArcGIS Content Specialist. Ms. Miller, along with Anna Chen and Claire Berman, created the interactive ArcGIS online Story Map Journal, Celebrating Gwendolyn Brooks@100. (https://goo.gl/UjLmFS)
The Rare Book & Manuscript Library of the University of Illinois is one of the largest repositories for rare books and manuscripts in the United States. The collections—over half a million volumes and three kilometers of manuscript material—encompass the broad areas of literature, history, art, theology, philosophy, technology, and the natural sciences. The modern literary archival material housed in The Rare Book & Manuscript Library include the papers of Gwendolyn Brooks, H.G. Wells, Carl Sandburg, and W.S. Merwin, letters of Marcel Proust, and various archival collections associated with such figures as Anthony Trollope, John Ruskin, Grant Richards, William Allingham, Richard Bentley, Benjamin Disraeli, Lewis Carroll, and John Richardson, among others.